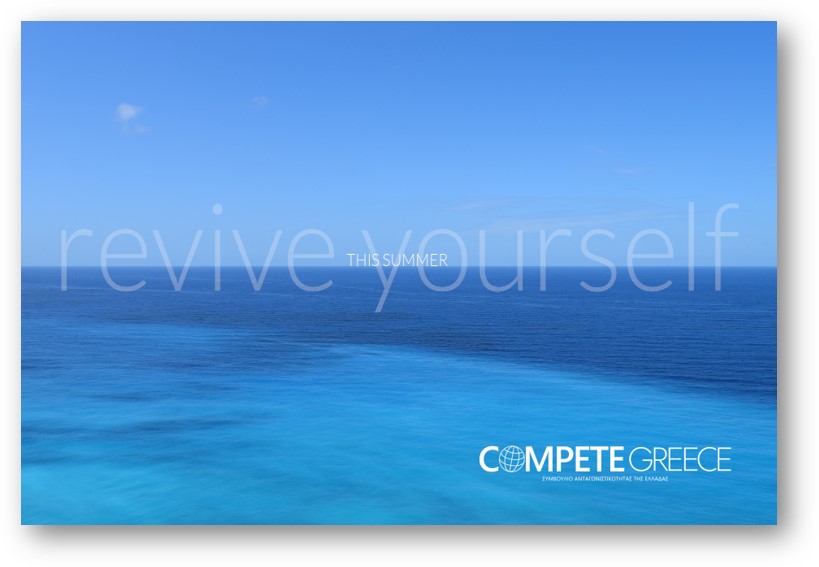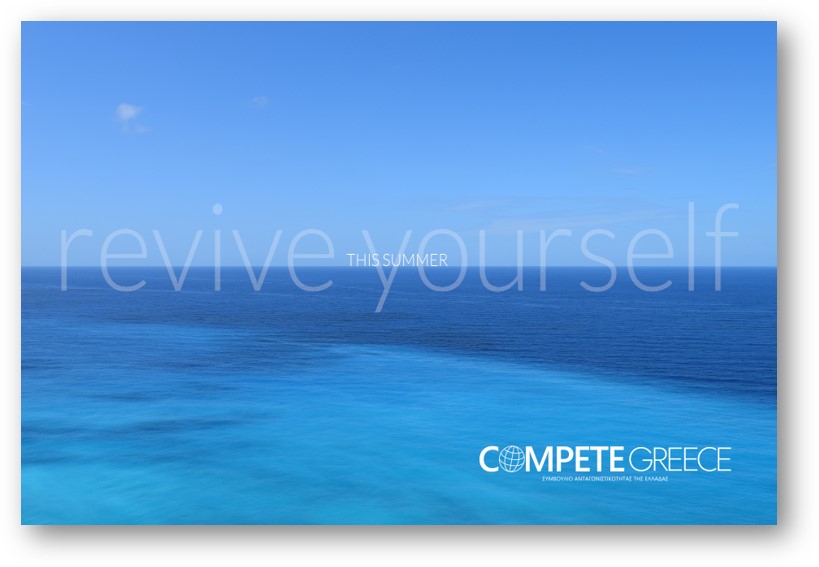 The Council on Competitiveness of Greece is the leading authority on competitiveness issues and at the forefront of any initiative towards rendering our economy more competitive so that society may prosper.
We are committed to systematic actions which aim at finding solutions and submitting proposals to specific problems in strategic areas so that both businesses and the country can exploit their potential.
Competitiveness Performance of Greece
A selection of renowned international reports to track the competitiveness ranking of Greece on an annual basis.
Monitoring the evolution of Greece's competitiveness is a useful tool to investors' decision making. In this respect, the systematic follow up of the Greek trajectory, in terms of competitiveness, provides to policy makers a clear indication of Greece's position in comparison to the global community. It serves as a Compass – where true north is our competitive advantage – to utilize in their recommendations. These recommendations are critical both for the final macro- and micro-economic level choices.
| | | | | | | | | | | | |
| --- | --- | --- | --- | --- | --- | --- | --- | --- | --- | --- | --- |
| | Έκθεση | 2016 | 2017 | 2018 | 2019 | 2020 | 2021 | 2022 | 2023 | Μεταβολή τελευταίου έτους | Πηγή (αριθμός χωρών) |
| | | | | | | | | | | | |
| 1 | Global Competitiveness Report (4.0 edition) | | 53 | 57 | 59 | n/a | | | | -2 | WEF (141) |
| 2 | World Competitiveness Report | 56 | 57 | 57 | 58 | 49 | 46 | 47 | 49 | -2 | IMD |
| 3 | Corruption Perceptions Index | 44 | 48 | 45 | 48 | 50 | 49 | 52 | | -3 | Transparency International |
| 4 | Economic Freedom Index | 138 | 127 | 115 | 106 | 100 | 96 | 107 | | 11 | Heritage Foundation |
| 5 | Global Talent Competitiveness Index | 49 | 43 | 42 | 44 | 47 | 43 | 40 | | 3 | INSEAD, Portulans Institute |
| 6 | Digital Competitiveness Index | 45 | 50 | 53 | 53 | 46 | 44 | 50 | | -6 | IMD |
| 7 | The Global Entrepreneurship Index | | 47 | 48 | | | | | | -1 | GEDI |
| 8 | Logistics Performance Index | 47 | | 42 | | | | | | 5 | World Bank (160) |
| 9 | Global Innovation Index | 40 | 44 | 42 | 41 | 43 | 47 | 44 | | 3 | Cornell, INSEAD, WIPO (131) |
| 10 | Travel &Tourism Report | | 24 | | 25 | | | | | -1 | WEF |
| 11 | Energy Architecture Performance Index | 43 | 38 | 57 | 54 | | | | | 3 | WEF |
| 12 | The Human Capital Report | 44 | 48 | | | | | | | -4 | WEF |
| 13 | The Global Cities Talent Competitiveness Index | | 43 | 42 | 44 | 47 | | | | -3 | WEF |
| 14 | The Global Gender Gap Index | 92 | 78 | 78 | 84 | n/a | 98 | 100 | | -2 | WEF (156) |
| 15 | The Global SDG Index | 37 | 38 | 48 | 50 | 43 | 37 | | | 6 | SDG Index org |
| 16 | Social Progress Index | 32 | 33 | 29 | 30 | 27 | 31 | | | -4 | SocialProgressIndex.com |
| 17 | DESI | 26 | 26 | 28 | 27 | 27 | 252 | | | | EU* |
| 18 | World Talent Ranking | 35 | 41 | 44 | 40 | 37 | | | | 3 | IMD (63) |
Note 1: Years refer to the date of publication of the report Note 2: n/a means no report produced