DEF 2022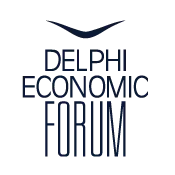 09/04/2022
45 min Panel discussion  organized by CompeteGR
Competitiveness starts at the Regional Level or Aligning Regional Plans with Competitiveness Principles to attract funds and quality investors.
The European Union is strongly recommending the establishment of Competitiveness Councils for the last 7 years.  The reason is to boost European competitiveness through the involvement of the private sector.  On top of that, to really boost competitiveness throughout the countries and not only on the capital area we need to secure that all plans and priorities are coming bottom up and they take into consideration the regional competitive advantages and weaknesses along with some general macro-level conditions such as the institutions and the infrastructure.
In this session, regional leaders, and experts from CompeteGR will discuss about the importance of regional competitiveness and will share some specific actions to support their case.
Discussion questions:
What are the key differentiators for the economy when talking about regional competitiveness?
How can regional competitiveness attract quality investments?
What should regional authorities and CompeteGR do to enhance this initiative?
COMPETITIVENESS STARTS AT THE REGIONAL LEVEL
Content partner: CompeteGR
Stelios Petsas, Alternate Minister of Interior, Hellenic Republic
Simos Anastasopoulos, President, CompeteGR
Athina Chatzipetrou, President & CEO, Hellenic Development Bank
Nikos Vettas, General Director, Foundation for Economic and Industrial Research – IOBE
Konstantinos Niafas, Programme Manager, DG REGIO/G3 Cyprus and Greece
Moderator Dr Venetia Koussia
Saturday 09/04/2022 at 09.20 am