Open invitation
To the Members and Friends of the Council on Competitiveness of Greece
On behalf of the President of the Council on competitiveness of Greece,
Simos Anastasopoulos,
We have the pleasure and honor to invite you at the 8th Discussion for Action
Wednesday 4th, November, 2020 at 13.30-15.00 pm
At a virtual event on DIGITAL COMPETITIVENESS OF GREECE
We are glad to host as a guest speaker Mr. Christos Cabolis – Chief Economist and Head of Operations, IMD. On the occasion of the 4th IMD World Digital Competitiveness Ranking he will present us global trends from the 63 economies evaluated in the report focusing on Greece's digital developments.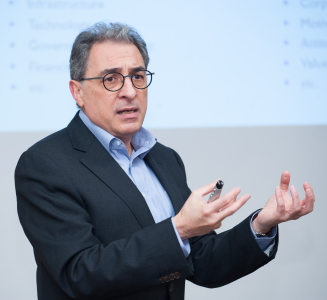 Then a presentation will follow with distinguished speakers from the government, academic and business environment:
1.  The Deputy Minister, Mr. Grigoris Zarifopoulos, in charge of national digital strategy and investment attraction.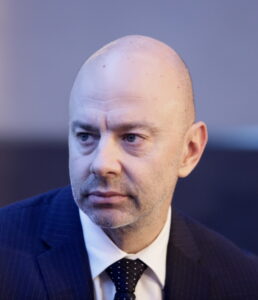 2. The General Director of the Foundation for Economic and Industrial Research (IOBE), Professor at the Economic University of Athens, Mr Nikos Vettas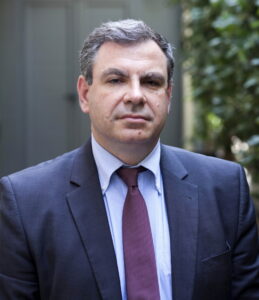 3. The President of the Council on Competitiveness of Greece, Mr Simos Anastasopoulos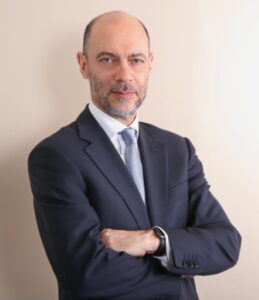 A discussion will follow attempting to provide food for thought on the following issues:
What is the relation between digital transformation and economic transformation?
Is business ready to embrace digital technologies?
Do we have the skills – as citizens and as employees – to capitalize on digital technologies?
Where are the biggest challenges?
What can we do?
Kindly find below the link to your connection*:
Meeting ID 994 1268 2073
Passcode 457439
*Kindly register 15 minutes before the start time
Looking forward to your registrations and active participation to our 9th discussion.